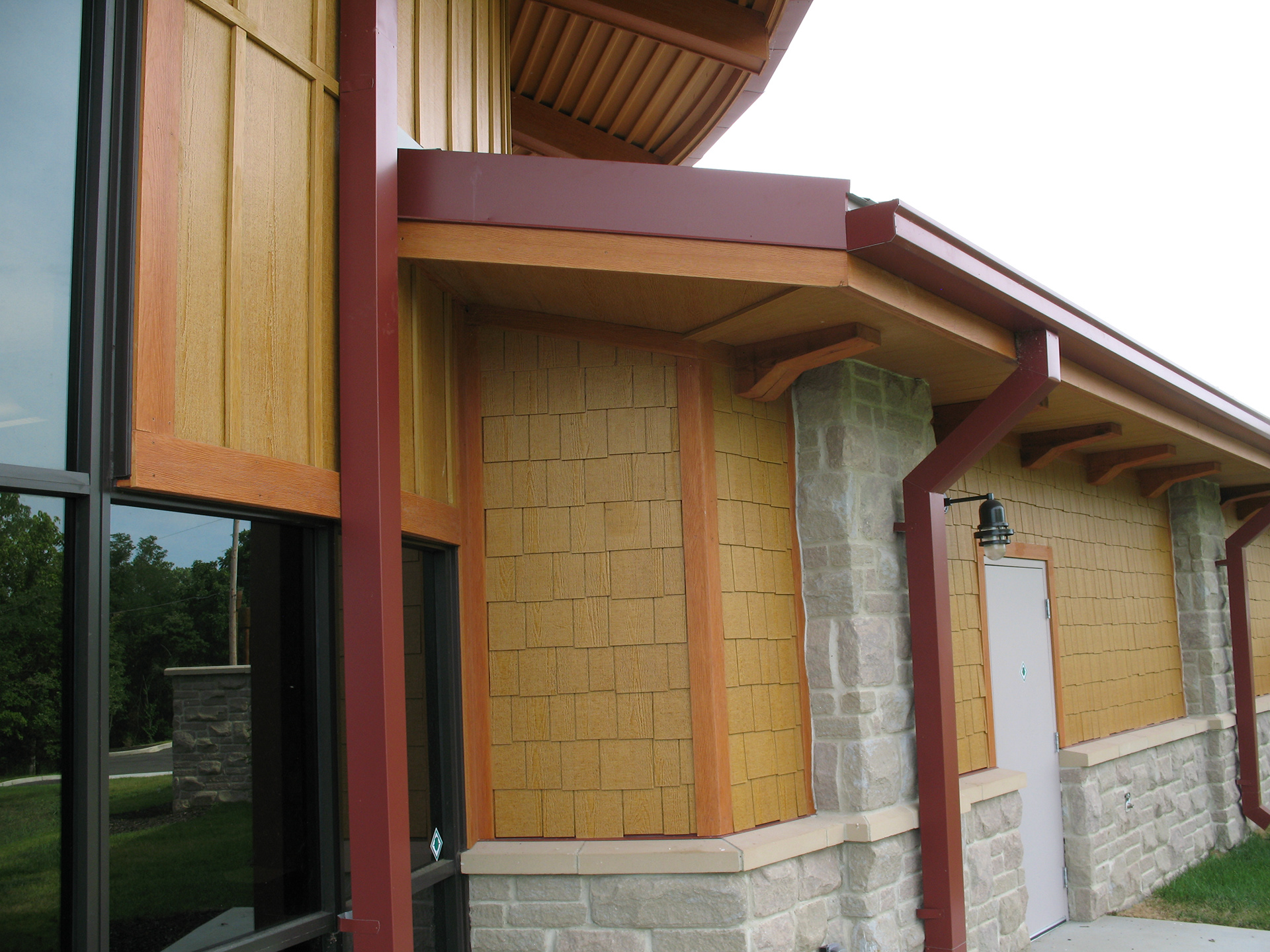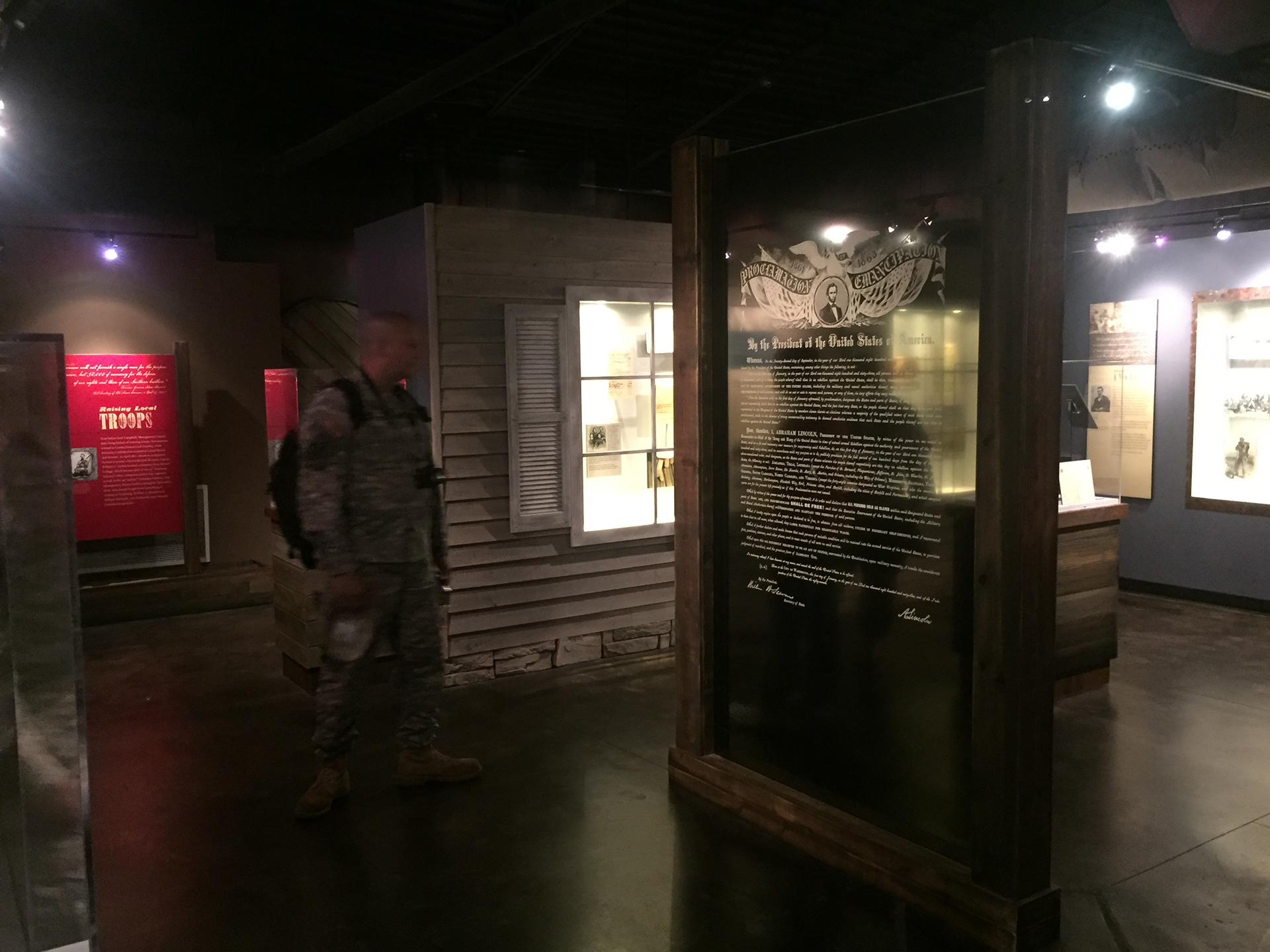 RJA's commission was to develop a new Visitor's Center for the Civil War Park with an interactive Interpretive Space. Initial master planning had identified key elements of the design that would be required of the grant submission (which was in place to fund the project), but did not develop a formal program. Led by the RJA, the design team, Fort Defiance Commission and the City of Clarksville developed a program for the new Visitor's Center. This process was thorough and included numerous meetings with the respective parties and also public input forums to gain other constituent buy-in. The end result is a harmonious cultural center that compliments and preserves the rhythm and vernacular of a significant period in our heritage.   
Site work was  extensive and included a new access road and the termination of an existing city street,  paved access drives and parking,  landscaping, an entrance sign representative of the three major time periods (to be depicted at the park) and other site features. These included walking trails within the Civil War era earthen works that immerse one in the experience (with exterior interpretive panels to describe the forts configuration) and a fully working replica of an 1847 six pound canon. This all was to be accomplished while not disturbing existing mature trees, an 18" water main (that ran through the site) and providing special care to not disturb the sacred earthen works. Additionally, RJA felt it was paramount that the exterior of the facility blend into the surroundings, utilizing finishes and colors reflecting materials native to the regional area.
The design teams final composition  for the 4,722 square foot Visitor's Center included a lobby, reception area, gift shop, offices for park employees, restrooms, a multi-purpose meeting room and other support spaces. When you enter the facility one finds a large lobby designed as the central information hub while providing unobstructed views of the fort, rivers and historic downtown Clarksville. The lobby also doubles as a space for Park events. Surrounding this space you find a display of Civil War uniforms, office space, a gift shop and the other support spaces. Views of the interactive exhibition space draw you deeper into the center where you find a multi-purpose meeting room (which can be used for viewing interpretive video presentations or as a public meeting space) and a large exhibition space with numerous interactive displays setup to educate visitors. Within the space one travels through three major eras, Early Civil War, Union Occupied Clarksville and Post Civil War. 
                         DBS & Associates Engineering: Civil   /   K&S Engineering: Structural                            I.C. Thomasson Associates: Mechanical, Plumbing, Electrical Engineer